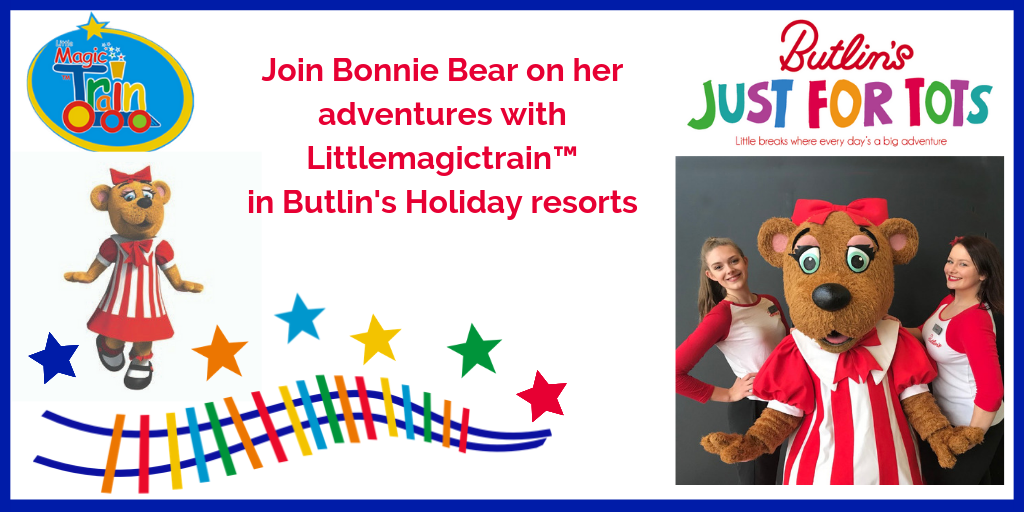 In 2016 Butlin's invited Littlemagictrain to trial sessions as part of their new Teeny tot's concept as an extension of their 'Just for Tot's' break.
Littlemagictrain™ is delighted that Bonnie Bear is joining the Redcoats on the Skyline Stage in all of the Just for Tot's breaks throughout 2019, as despite being part of Butlin's entertainment for the last few years, this is the first time that Bonnie Bear has joined in with the adventures.
Bonnie will be joining the children in the Littlemagictrain adventures which will include helping the Queen get her crown back from Sydney Shark, while meeting Jellyfish and Turtles along the way! In another adventure the children and Bonnie will meet a frog with red socks, a stripy Tiger, a snoring Jaguar and even a baby Kangaroo who keeps jumping out of his mum's pouch!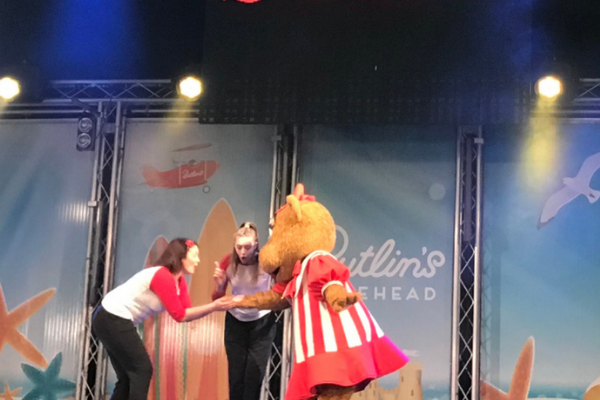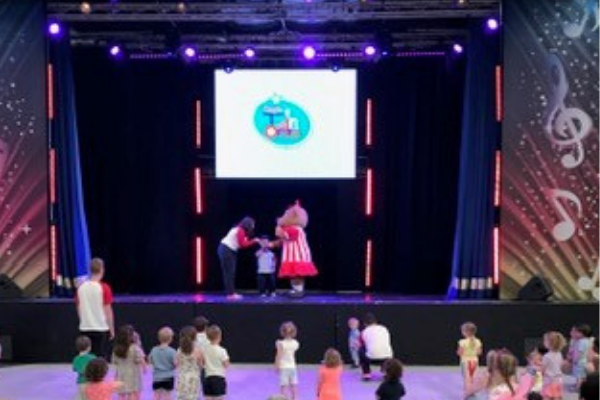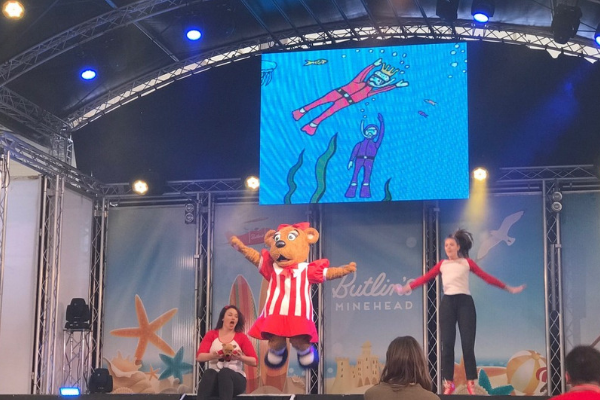 Copyright 2019 Butlin's and Littlemagictrain. All rights reserved. Images taken at Butlin's Minehead and Butlin's Bognor Regis.
Join Bonnie Bear & the Redcoats on their Littlemagictrain Adventure
Butlins 'Just for Tots' Breaks
The Just For Tots breaks, designed for families with under 5s, have been carefully curated to fit in with your tot's routine, from early morning shows to bedtime stories. There's so much for your little ones to do, with a host of brilliant live entertainment and fun activities that are perfect for stimulating little minds.
We are pleased to advise you of a special discount that we can share with you against the cost of the Butlin's Just for Tots Breaks.
You can use this for yourself, share with friends and colleagues or if you are an Early Years Professional, distribute to the parents of the little ones you look after.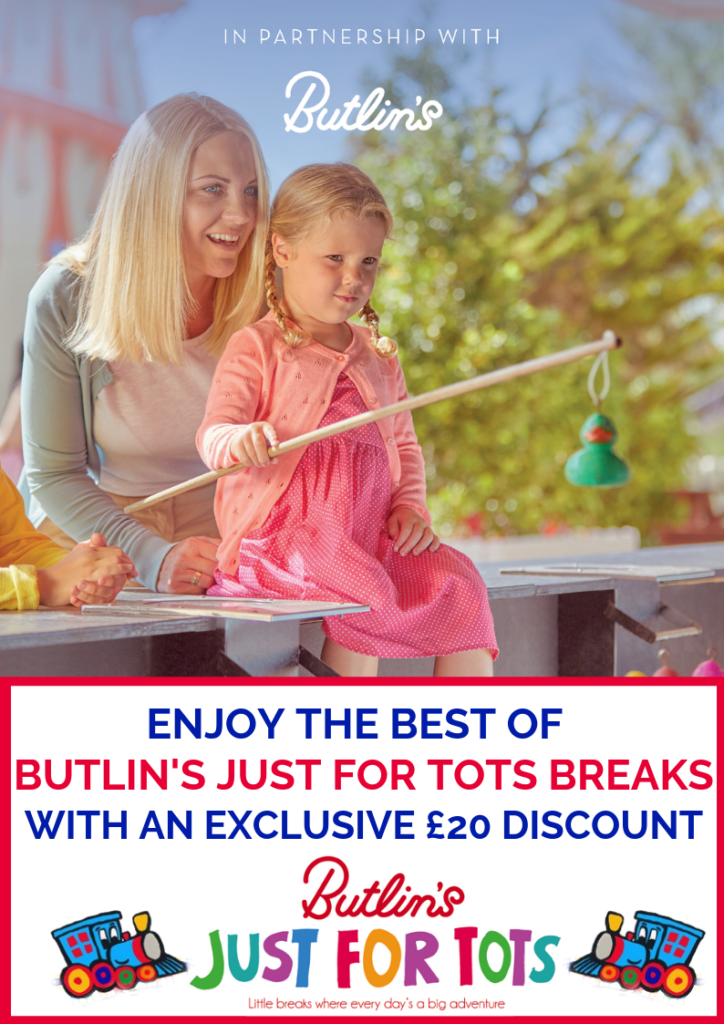 To book your Butlin's break, call 0330 100 6652 or visit Butlins.com and quote LMT2019GTWX to claim your discount
TERMS AND CONDITIONS:
£s off are a per booking discount and applies to new bookings only for Butlin's family breaks booked by 31.10.2019. £s off do not apply to two night breaks, rooms for two or any bookings made through the Butlin's Holiday Booking Shop. All offers are subject to promotional availability. may be withdrawn at any time and cannot be combined with any other offer or internet code except the 5% Premier Club loyalty discount. For full terms and conditions, please visit butlins.com\terms. Calls to 03 numbers are charged at standard UK rates although costs may vary from mobiles. These calls are included in any inclusive packages. Butlins Skyline Limited, 1 Park Lane, Hemel Hempstead, Hertfordshire. HP2 4YL. Registered in England 04011665
Butlin's has three beachside resorts, Bognor Regis (West Sussex), Minehead (Somerset) and Skegness (Lincolnshire) and welcomes around 1.5m guests per year. Butlin's is part of Bourne Leisure Ltd which also owns Warner Leisure Hotels and Haven Holidays and was placed sixth in the Sunday Times Best Big Companies to work for in 2018.
Contact: Andrew French, Head of PR and Communications
e: andrew.french@bourne-leisure.co.uk