Littlemagictrain is the brainchild of Gina Bale. Founded back in 2002, inspired by her young daughter and a love of trains instilled in Gina by her late uncle and grandfather.
Gina originally trained vocationally for a career in ballet at Bush Davies School and then Scapino Dans Academie in Amsterdam (known now as Dutch National Ballet Academy). Due to an injury Gina could not fulfil this dream and at the time did not wish to attend the Royal Conservatoire in The Hague to train as a teacher.
Gina left the world of vocational ballet and spent a number of years doing different things ranging from Secretarial College, working with heads of Business and senior Civil Service to Pop Videos. After securing a place to read Law Gina was about to accept when, in an effort to get fit, she attended a ballet class at the Royal Academy of Dance HQ.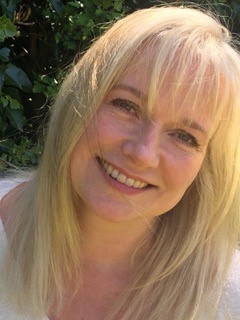 The teacher asked why Gina had not considered teaching and was offered a place on their teaching course a few months later. This was the start of 25 years plus of teaching dance – the best decision ever!
On graduation Gina was awarded the Iris Truscott Bursary and attended a Special Education Needs training course specialising in dance at the LABAN Centre, London.
Gina worked in ballet schools gaining experience and then set up her own school The Southfields School of Ballet in in South West London.
Very quickly the school acquired contracts in local nurseries and primary schools and this was how the seeds of Littlemagictrain were planted.
Gina saw the need for something more than just music and movement sessions for pre-schoolers and started to think how you could engage young children to learn about the world around them through fun whilst keeping them fit and helping them build confidence in their abilities.
Gina piloted a few ideas but in 1999 she had to sell her school due to a very difficult pregnancy.  However this break from teaching gave Gina the time to think about her ideas and the issues she had come across in Early Years Settings.
The early pilots (success and failures) of Littlemagictrain helped turn it into a multi-sensory learning experience.
Whilst developing ideas for sessions Gina worked on projects to fund and copyright her own baby Littlemagictrain© which was being designed specifically for Early Years:
Set up the Cannons Dance School within the London Cannons Health Clubs and ACE Dance Academy for Holmes Place (Now Virgin Active) providing them with dance teachers and training them to deliver a pre-school dance programme.
Created the Hi-5™ dance programme to run alongside the Australian Children's TV programme – classes matched the programmes as aired in the UK.
Created the Angelina Ballerina Dance Academy for Hit Entertainment, which was part of the entertainment offering at Butlin's and licensed to ballet teachers.
Created a dance format for children to dance and participate in promotional events for Angelina Ballerina at: Harrods, Hamleys, Nick Jr in the Park events across the country. Joined forces with the Prince of Wales Arts & Kids Foundation to provide dance classes in conjunction with Arts & Kids Week with Classic FM.
Created a dance programme for 'Florence Ballerina' at Pontin's Holiday Centres
Gina Bale holds the following qualifications in teaching movement:
Royal Ballet School Diploma of Teaching Dance
Trinity College Diploma of Dance Teaching and Learning (Children and Young Adults)
Royal Academy of Dance Teaching Diploma (Grades and Majors)
Royal Academy of Dance Registered Teacher Status (RTS)
Our Story - The Littlemagictrain Journey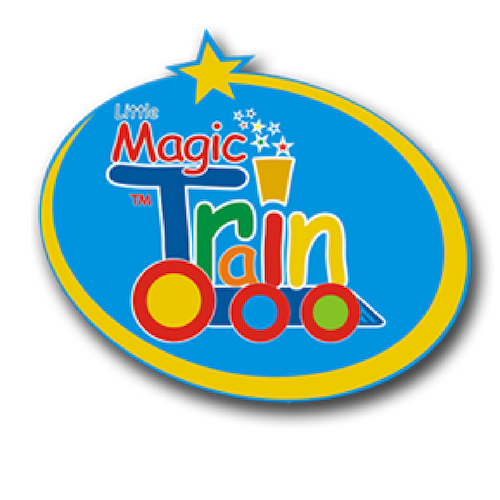 During this time Gina met Jonathan Still and Daniel Jones the original masterminds behind the music and the Littlemagictrain was officially born in the spring of 2004!
Littlemagictrain has been tried and tested over the last 15 years through different venues and ways of delivering from managing classes to licensing (dance teachers/leisure centres/pre-schools and Butlins) with over 100,000+ children per year participating in classes.
However during this time the financial crisis had a major impact and changed Littlemagictrain forever.
Gina had reports from teachers that some children were being excluded from sessions and being made to sit on the side and watch the others.
Finding this hard to understand Gina visited a few settings and discovered that it was true as some parents were just unable to pay for any extras, quite understandable at this time of uncertainty, and the children were being made to sit and watch.
This horrified Gina who immediately decided to stop sessions in pre-schools and find a way of ensuring all children in a setting would be able to join in and never be excluded in that way.
Gina took a break from everything and tried to find the best way of emptying all the knowledge and sessions from her head into a resource pack whilst ensuring it was cost effective for settings.
The goal was to create a resource that anyone could just pick up and use. Gina wanted to do all the work so the practitioners could just enjoy the learning experience with the children.
It took a few mistakes along the way and then in February 2012 the first pack arrived from the printers.
The Resource Pack Pilot: 2012 - 2014
Now the work truly began convincing settings that they could deliver these sessions in house with their own staff. It took some time but the response was excellent along with the feedback.
There were requests for more sessions. Gina and Jonathan got back to work and this time a new mastermind Andrew Holdsworth came on board to help with the new tracks.
September 2014 saw the launch of the second pack at the Childcare Expo in Coventry with great success.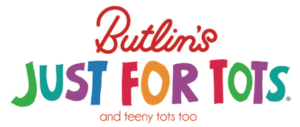 In 2016 Butlin's asked Littlemagictrain to trial sessions as part of their new 'Teeny tot's' concept as an extension of their 'Just for Tot's' break.
This was very successful and Littlemagictrain has appeared every year since. In 2019 the sessions were developed further with Bonnie Bear appearing on stage with the Redcoats to join in the adventures.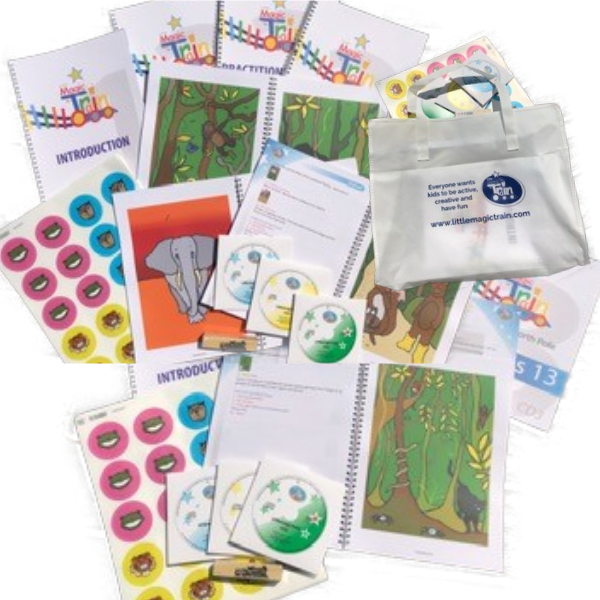 Littlemagictrain continues to increase the number of settings offering the sessions and in the last couple of years has run training sessions specifically for Flying Start settings in Wales (Bridgend, Swansea, Neath Port Talbot, Cym Taf, Rhonnda Cynon Taf and Newport) and has been running more training sessions in 2019.