21 years
of Littlemagictrain
in the early years.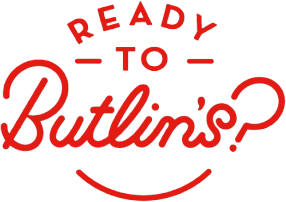 10 Years working
with Butlins and the
Redcoats.
Over 200,000
Children go on the
Littlemagictrain each year.
We're in hundreds of
Early year settings
across the UK.
Our adventures
are inclusive and
for all children.
Get Ready for Curriculum Carnival: Where Creativity and Provocations Spark the Ultimate Early Year's Learning Adventure. And the exciting news? All the groundwork has already been laid out for you!
Hop aboard your very own Littlemagictrain and buckle up for a ride like no other – a magical gateway to a world of wonder and imagination! Through the power of child-initiated play, we're turning education into a thrilling adventure that'll have your kids begging for more.
Picture this: Littlemagictrain is a high-speed express to knowledge and discovery, whisking your children away on a rollercoaster ride of learning. With loops of excitement and drops of wonderment, each journey is a ticket to an unforgettable expedition.
Is your little explorer fixated on dinosaurs? Hold onto your hats, because we've got a dinosaur-packed adventure that'll keep them engaged for weeks on end!  But wait, there's more – if creepy crawlies are their passion, get ready to venture deep into the Amazon rainforest and come face-to-face with a hair-raising, eight-legged wonder – the tarantula!
And here's the best part: We've taken care of ALL the hard work for you. From mind-bending space odysseys to jaw-dropping time travel escapades, our range of adventures is as extensive as it is awe-inspiring. Affordable, sustainable, and built to withstand the test of time, Littlemagictrain will keep your children engaged year after year. The limits of their imagination? There are none!
So, are you ready to embark on an educational journey that's equal parts thrilling and enriching? Climb aboard Littlemagictrain today and watch as your little ones' imaginations soar to new heights!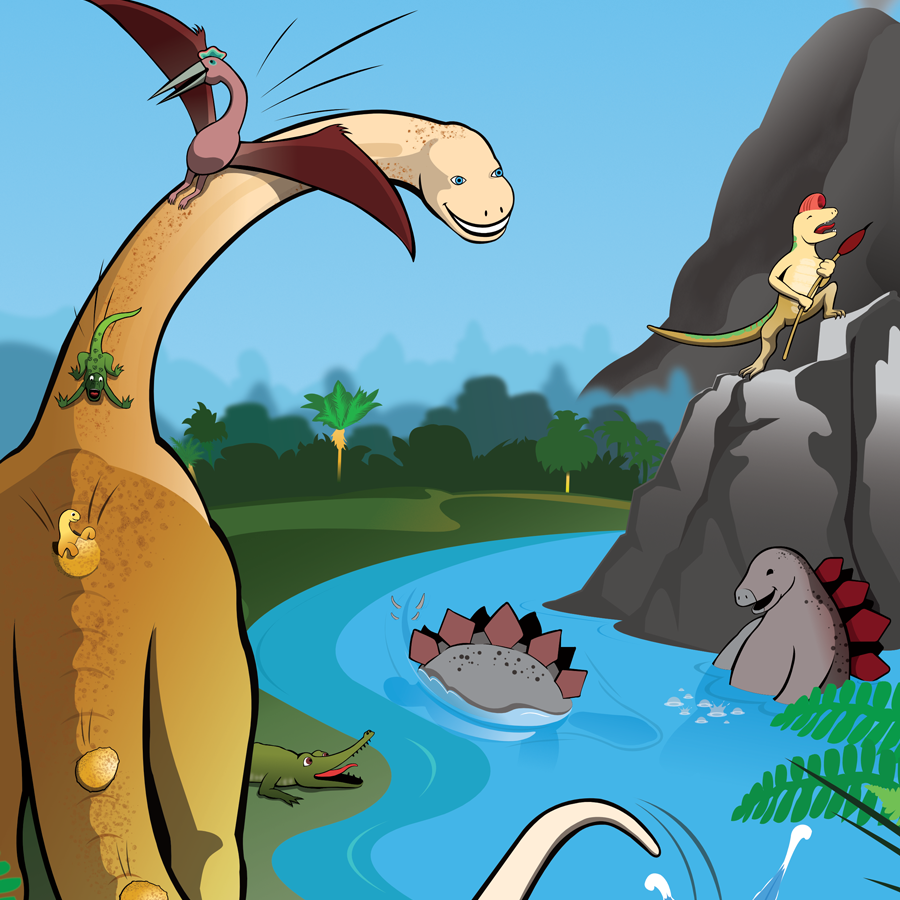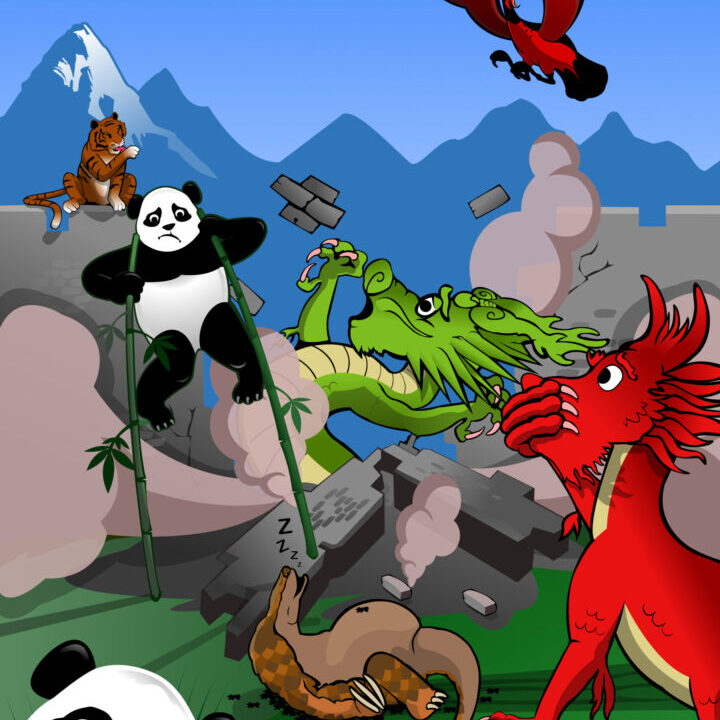 With Littlemagictrain Learning Gets a Splash of FUN-tastic Flavour!
Hold onto your hats, because we're about to take you on a wild ride through the world of imagination and discovery!
With Littlemagictrain, we're not just talking about learning – we're talking about a multi-sensory extravaganza that'll have your little explorers buzzing with excitement!
Dive into the depths of the sea, embark on a thrilling African safari, and journey through realms of creativity that'll leave your little ones wide-eyed with wonder!  But that's not all – we're turning education into a full-blown adventure, complete with interactive role-play that lets your kids step into a magical world of fun and adventure with illustrations that pop off the pages, music that sets the stage for magic and movement that gets those little bodies grooving.  There is even a dash of yoga to keep those minds and bodies in tip-top shape!
We're not just building bridges here – we're creating a whole new universe where the real and imaginary collide in a whirlwind of joy and curiosity. Our mission? To nurture those inquisitive minds, spark the flames of learning, and set the stage for a lifelong love affair with exploration!
So buckle up, hold on tight, and prepare for a journey that'll have your kids begging for more – because, with Littlemagictrain, you're not just teaching; you're igniting the flames of imagination and curiosity in the most thrilling, unforgettable way possible!  What are you waiting for?
But wait, there's more...
Do your little ones need help with speech and language? We've got you covered with activities created especially for the adventures.
Our sensory and invitation activities created for each individual adventure, will have your mini-explorers engaged in a whirlwind of sensations. Get ready for squishy, squelchy, and sensory-filled experiences that'll make their senses go bananas!
So there you have it, the ultimate adventure package designed by experts – just for YOU and your little ones. Get ready to embark on a journey of laughter, learning, and limitless fun that'll leave everyone grinning from ear to ear!
Why you should hop on board today.
We're not just handing you a resource and sending you on your way – oh no, you're becoming part of our dynamite family!  Every week, we've got your back with live support clinics that are like high-energy pep rallies for your genius ideas. Need a boost between rallies? We've got a WhatsApp group that's basically a hotline to inspiration, plus pre-recorded training sessions that are there for when you need them.
We're on a mission to turbocharge your creativity and imagination, and that goes for your entire team too! Because when you feel confident, you'll sprinkle that magical sparkle into every corner of learning.
So why wait? Join the Littlemagictrain revolution and unlock a world of benefits that'll have you saying, "All aboard!" in no time!
Expert-Crafted Activities to help you and your team unleash their creativity.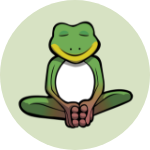 Some kind words from…
The little magic train is awesome. It has added an extra dimension to our kindergarten Education. The Children thoroughly love the sessions as all the sessions are loaded with information, fun activities, music ... etc. Gina and her team are very passionate, committed and supportive in imparting the training. Would definitely recommend!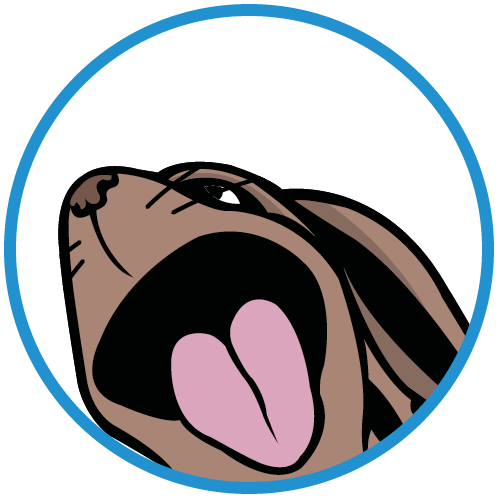 St. Thomas School, Villivakkam.
The Little Magic Train are incredible with what they do. We decided to implement their 'Imagine Sessions' into our holiday camps and wraparound care settings with training from Gina. The children absolutely love the sessions and the training was fun, energetic and insightful. If your looking for unique and meaningful childcare activities, this is the place to go!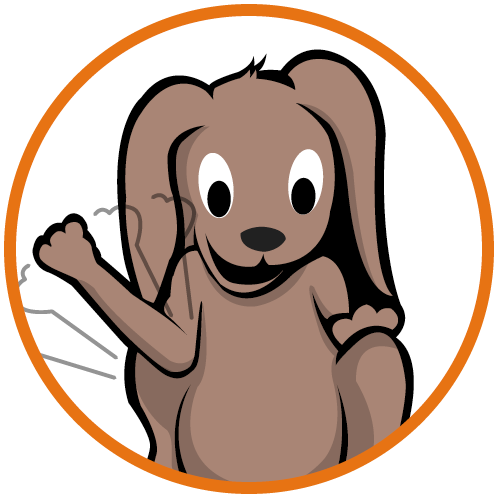 School of Play, Manchester.
"The woodland walk adventure has been taken very well by the children. They have loved it. Really responded. We have done the woodland walk since January we have just finished the last building session this week and children have proudly taken home certificates. I am so pleased with how much they've engaged with it and with our young age bracket and our range of ages I did worry as if it would engage them, but I'm pleased to see how well they "got it" and how well they responded. Lots of observations and allowing children to participate in a circle time activity where those children normally steer away from structured storytelling". To quote one of my little ones "Where will Pete take us next?"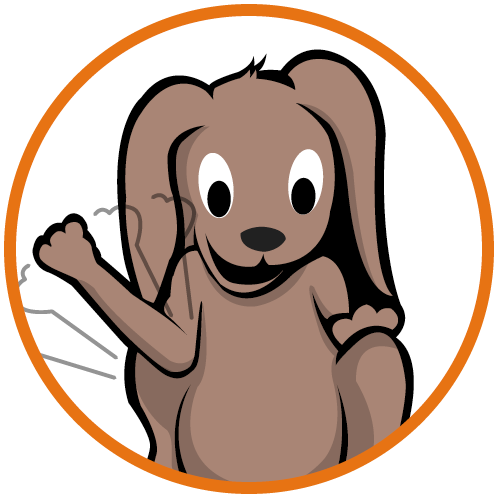 Little Inspirations Nursery, Barry, Wales.
What the parents said: "****** looks like she's absolutely loving life." and "***** loved this activity and spoke a lot about it at home."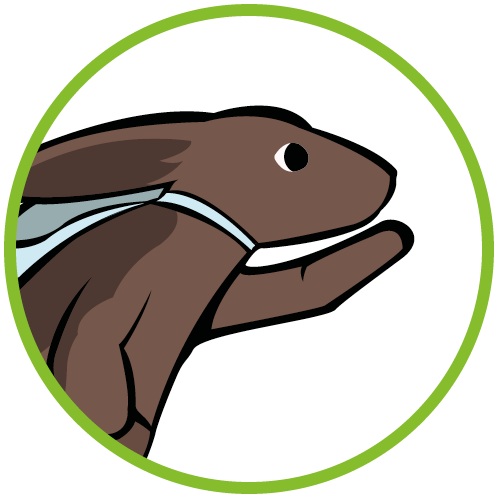 Peachcroft Preschool, Abingdon.
"The big children have been going on their magic train adventures, they're really enjoying it. When we take the little ones outside they meet us in the garden & tell us where they went and what they did. It's a really good group activity."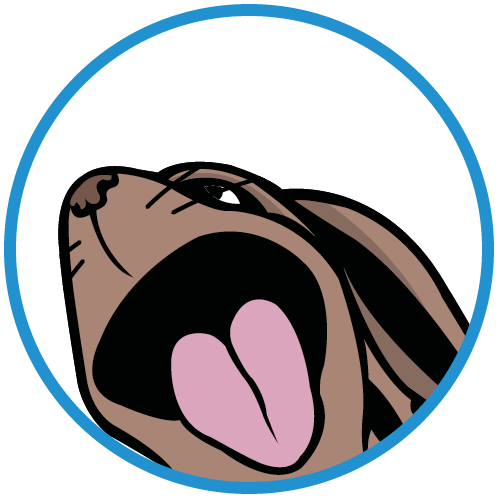 St Thomas Day Nursery, Oxford.
Outstanding! The Little Magic Train sessions offer such great value for money and have added an extra dimension to our Early Years provision. Not to the mention, the children absolutely love the trips to see the dinosaurs or into outer space! Gina has such an infectious personality and delivers the training with so much passion & energy, you can't help but be inspired to do the same with the children. Would definitely recommend!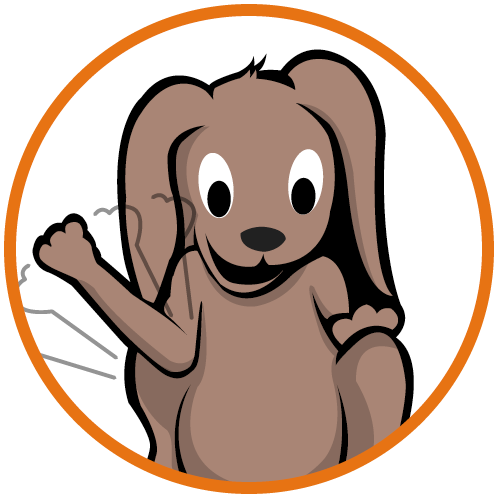 "One of the Teeny Tots activities my daughter thoroughly enjoyed was the Littlemagictrain which was great for all the children to get involved with by using their imagination. Even some of us adults had fun joining in with the Littlemagictrain and I would have to say that this was by far the best activity for my Teeny Tot."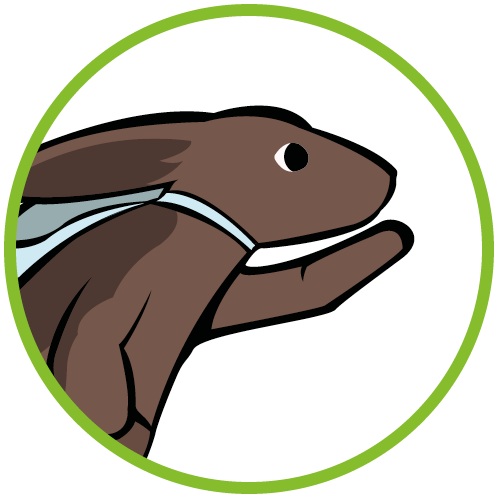 Butlin's Skegness, Teeny Tots Review posted by Mimiroseandme.com
"Littlemagictrain: We were really impressed with this; it was so simple but really captured the children's imaginations. The children went on a magical imaginative journey on a train."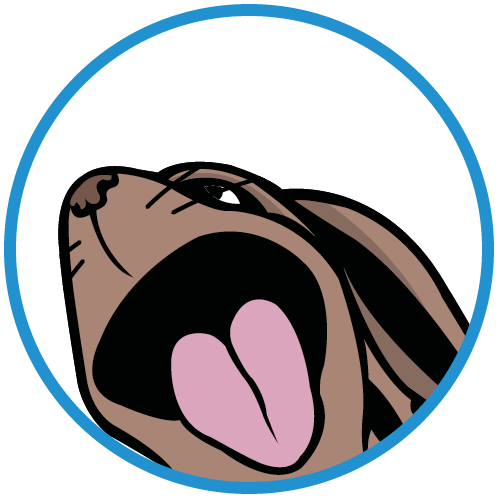 Chopsy Baby Butlins Diary, Chopsybaby.com
"At Abacus we are very lucky to be taking part in magic train sessions via zoom. I can not thank Gina enough, the staff and children all look forward to our weekly sessions. Seeing the children's faces light up each week is magical, this magic is then transferred to their parents on collection. Thank you Gina!!!"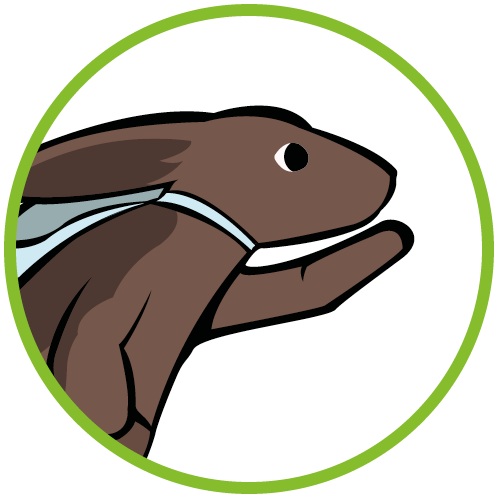 Juliette, Abacus Nursery, Swansea, Wales.
"I thoroughly enjoyed this training and loved Gina's experience and enthusiasm. I look forward to helping other staff and children enjoy this magical and wonderful experience."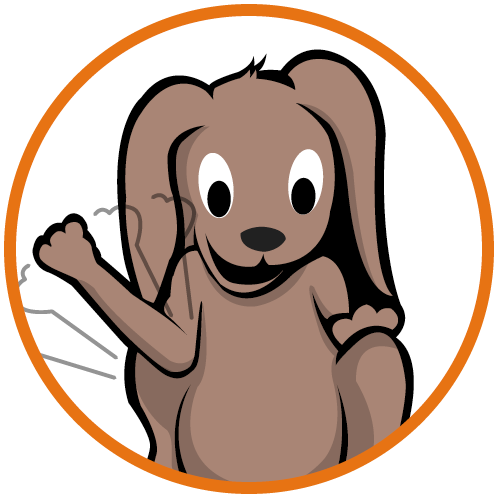 Jacqueline, Cwtsh Nursery, Wales.
"Fantastic training, tailored to exactly what we needed. Gina's enthusiasm is infectious and staff can't wait to get on board with the children and begin their magical adventures! Highly recommend."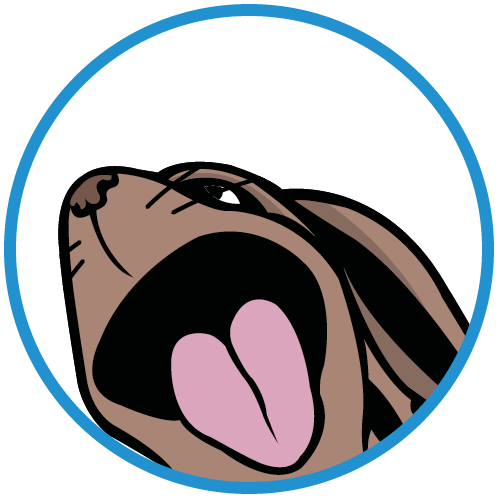 "We've been using Littlemagictrain for over 6 years now and the adults and the children love it! We've evolved it a little bit over the years, as we've become more familiar with it, and we definitely have some favourite places to visit with 'Simon'! Our pre-school has children aged from just 2 until nearly 5 and so it's been important to us to have something we can use and adapt to suit all ages and the needs of each cohort. In fact, it's become so popular with the children that they wanted to be involved once they reached Reception class, so much so that we organised shared PE sessions in the hall including children up to 7! The staff always join in, and I can honestly say it's one of the best products we've ever invested in… no parts to break, and nothing for the children to argue over! In fact, I just have to blow his whistle, and everyone knows that Simon is ready and waiting to take us on another adventure – all aboard!"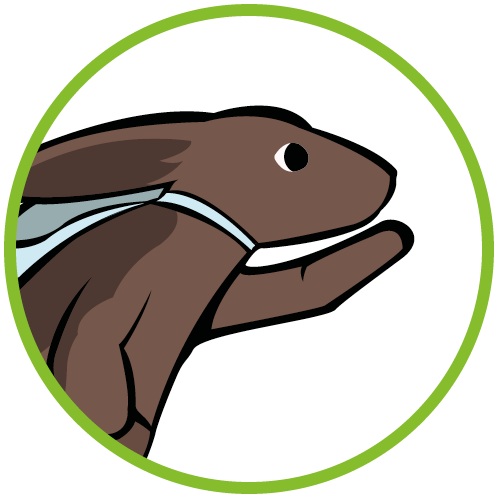 Nicky Sanford, Early Years Teacher, Marcham Pre-school, Oxford.
"I know that most parents really enjoy a music or singing session, and some enjoy a dancing group – but I was noticing that the Littlemagictrain provides the whole deal with imagination and attention/understanding at different levels also thrown into the whole gambit! What a superb concept. So- a quick reply to say that I think the programme is superb and although I am still at the learning stages – even if I make a little error, it seems to flow and the children, in the long run, will be benefitting from improved listening skills, physical coordination, communication and language skills, a love of being in a group – maybe as a leader improving self-confidence or as a participating member of a group, learning turn taking. All these skills can enable an easier transition for young children to start at a preschool setting or foundation stage and help support the wonder of learning and the next steps."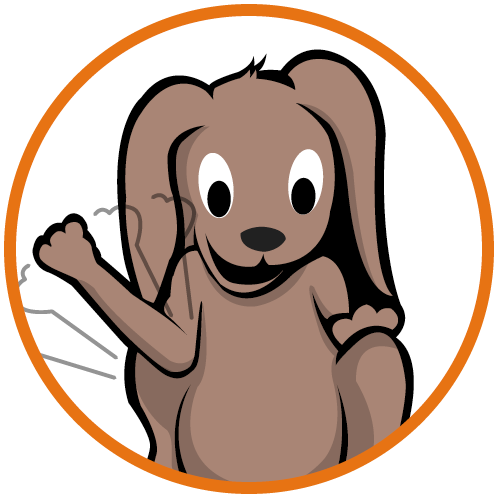 Barbara Crowther, Education and Early Intervention Team.
"Everybody loves Simon the little train and it is so easy to run a session. Even children who do not usually like role play have been joining in. We would definitely recommend it to other groups."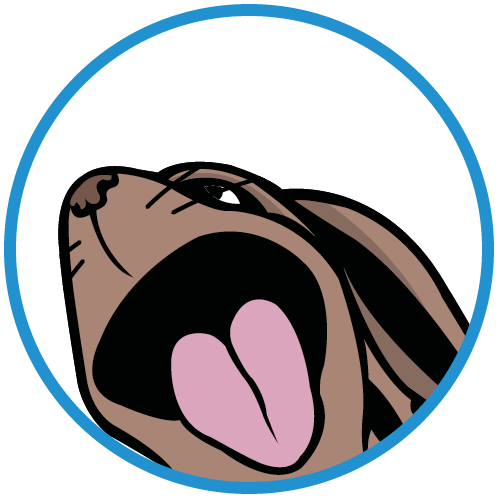 Mary, Adam & Eve's Kindergarten.
"Littlemagictrain has been a welcome addition to our activities at Fingers and Thumbs. The children really love the story about the three bears and everybody takes part in all aspects of the session. They get so excited when we visit the three bear's house! The session covers all areas of development and the children have learned so much without actually being aware of the learning processes which are taking place. The pack is also well laid out and it been really easy for staff to carry out the activities with the children. I am very glad I purchased the pack and look forward to the sessions each week".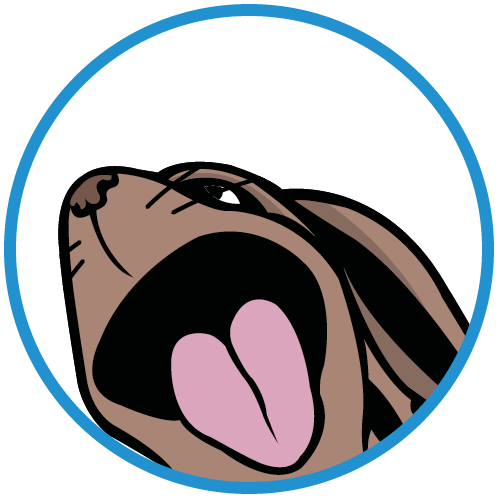 Caroline, Manager, Fingers and Thumbs, Coity, Wales.
"Littlemagictrain has helped children to develop their confidence and desire to communicate, describe, understand, and use new vocabulary. Each session engages all the children in the group and promotes language development through movement, imagination, and play. By week 6 I observed clear improvement in attention, memory, and narrative skills."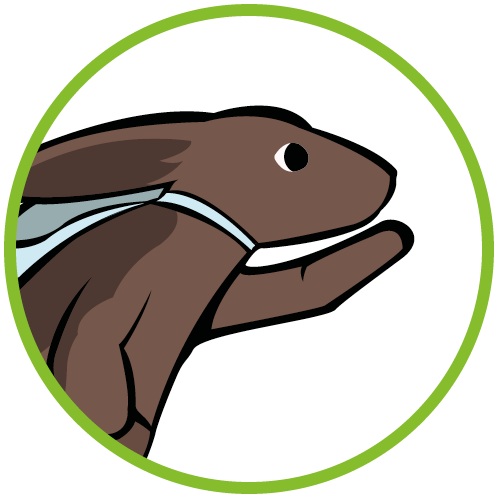 Liz Shoreman, Senior Speech and Language Therapist and Manager, The Speech Bubble.
"I was at one of the settings yesterday, and they have run LMT sessions since last weeks training every day. We did a session with the children and the absolutely loved it. They already knew the music, and actions and there was genuine excitement when the train was mentioned. Sammy did a fantastic job leading the train, and was excellent as the lead storyteller!"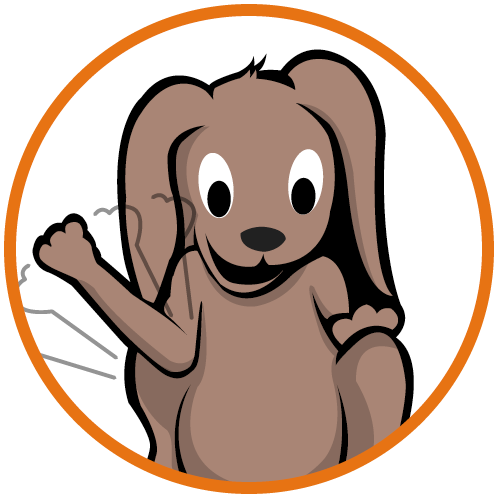 Gary Mahoney, Best Start Swansea, Wales.
"Thank you for the training last night. I'm a childminder so look after different ages every day, we follow the foundation phase and this can easily be slotted into our day or week plan. Thanks again."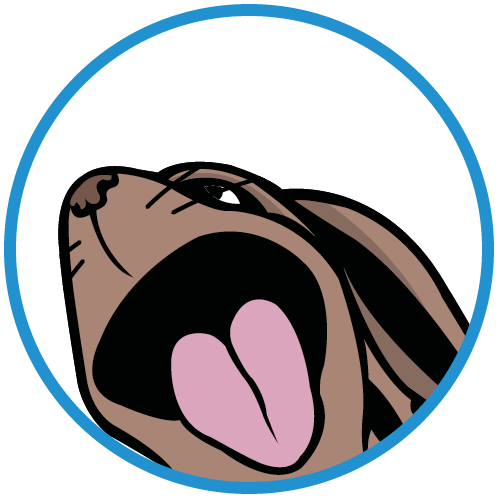 "We have just started with the programme, three sessions and the children were totally engaged so thumbs up from us!"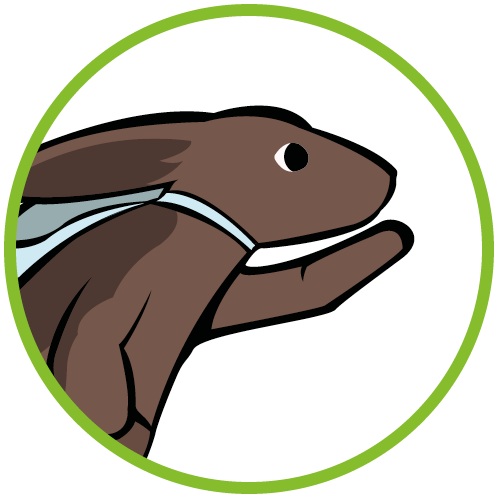 Karen, Manager, Herstmonceux Pre-School.
Littlemagictrain is a programme I would highly recommend for a setting and at home. The programme is amazing as it helps to build on the children's physical development and it also allows them to explore through their imagination during each session. The children at our setting thoroughly enjoy taking part alongside the staff on the zoom calls with Gina. They look forward to it every week 🙂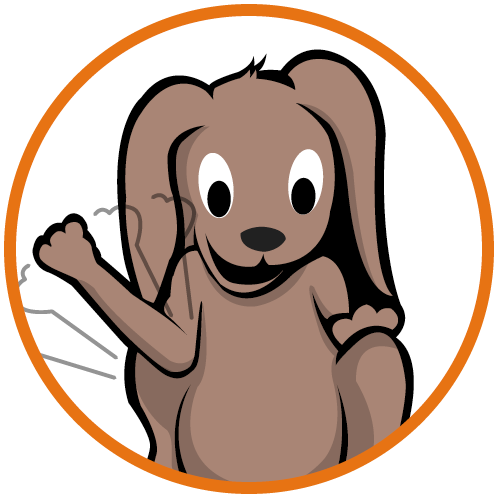 Staff and children thoroughly enjoy magic train in our playgroup, we look forward to it every week🤩 Highly recommend🥰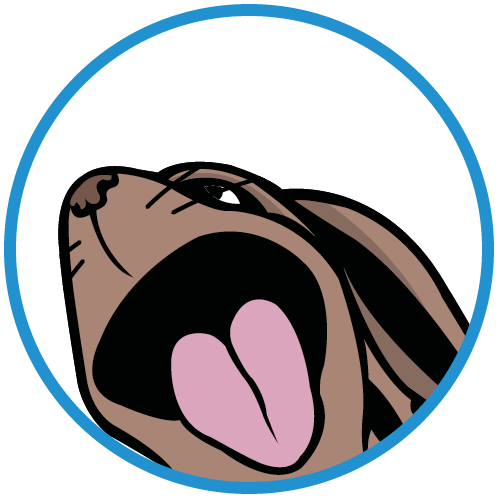 Absolutely amazing!! Children and staff loved every minute in our playgroup!! ♥️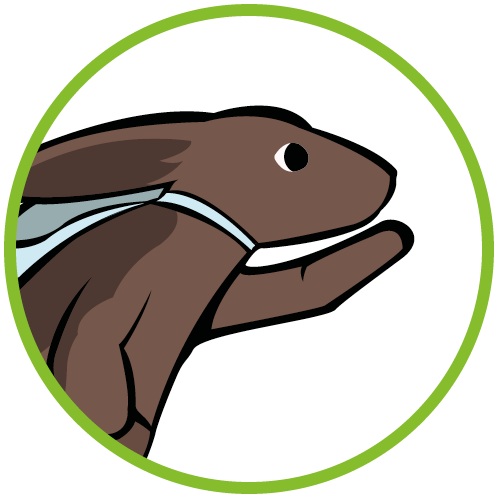 "So much fun for the children, they absolutely love it! Gets their little imaginations going which is so lovely to see. Gina who runs the magic train is a star. The children look forward to seeing her face every week. Highly recommend 💖🌟".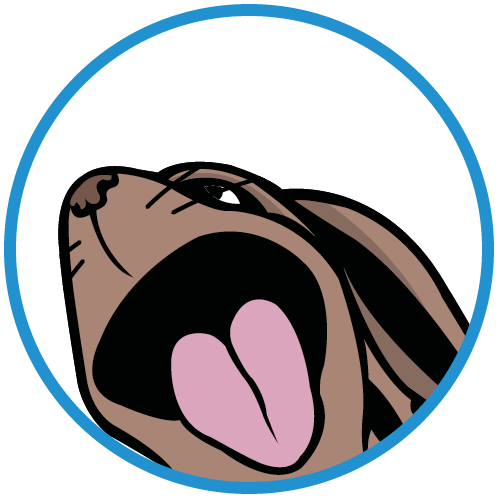 "Gina has delivered wonderful zoom 'Magic Train' sessions with our nursery children. They have been very interactive, developing a variety of physical skills, and the children have thoroughly enjoyed taking part! Gina is enthusiastic and encouraging throughout. We would highly recommend her!  Thank you so much x".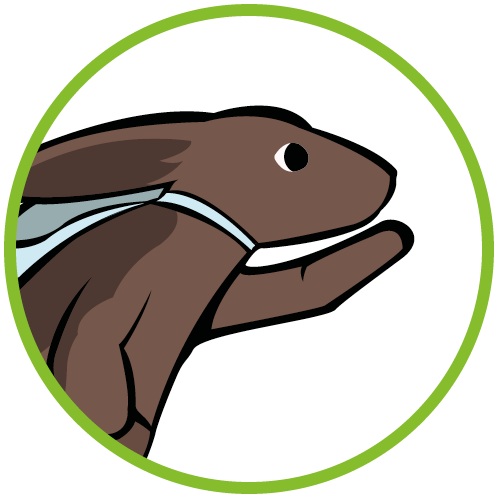 Barrows Nursery Porthcawl, Wales
"Littlemagictrain is a wonderful programme, allowing children to be creative in movement and imagination. I attended training a few years ago and loved it! Since COVID-19 we have managed to train staff via ZOOM. Both staff and children have thoroughly enjoyed having Gina weekly on our big television. I would highly recommend a taster session. It's a fabulous way of keeping children active, getting them to listen and follow instructions. It also allows them to use their imagination and have fun in a very creative way.  The resources are super too! As a playgroup, it is suitable for children as young as 2 years old. Highly recommended".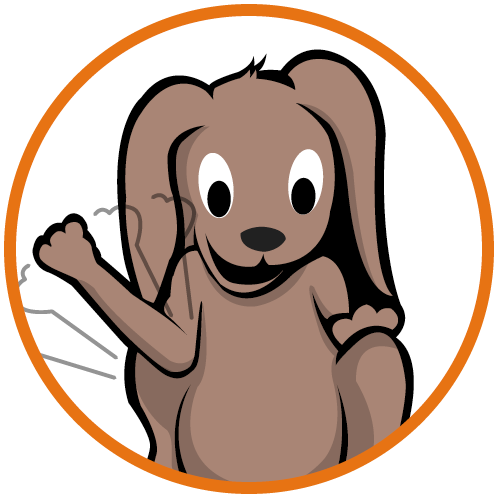 Amanda Standing, Standing to Grow Playgroup, Wales.
"I remember the first time I ever saw Little Magic Train being delivered in one of our local pre-school settings. I walked into a room and 30 children were all pretending to be squirrels collecting nuts. No props, screens, only their little imaginations! It really was the most perfect sight. Something that needs to be encouraged. The children were also developing physical activity skills without knowing. Little Magic Train is such a fantastic resource and all the lessons are planned for you. The file makes this programme sustainable and Gina offers fantastic support to help you with the delivery!   Diolch yn fawr Gina for all you support."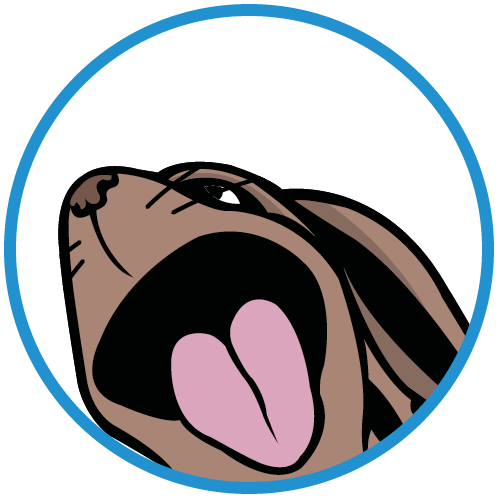 Kate Parry, Healthy Schools Practitioner, Wales.
"Everyone at Croeso Childminding loves Littlemagictrain! It has been almost a year now since I first joined and the children still love it. There's always a learning opportunity to link to and with the amount of different adventures available and resources, there are always new things for the children to enjoy. Gina is so supportive and always a message away if I need any help. I love how Littlemagictrain supports every area of development in such a fun way".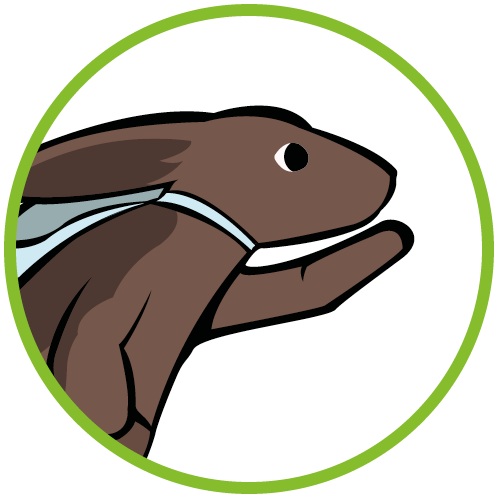 Megan Bethell, Croeso Childminding, Neath Port Talbot, Wales.
"We loved Little Magic Train resources when running our nurseries in Essex. So much so, we invited families that didn't actually attend the nurseries to attend the sessions. They are really well thought through to cover not just movement and imagination but all seven areas of learning. Staff enjoyed each session as much as the children while noticing how the children's learning and development were improving week on week".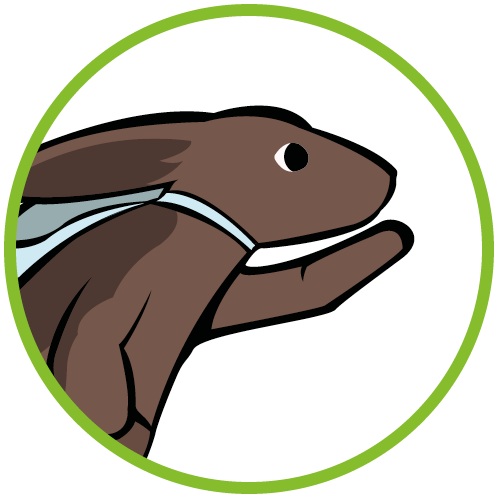 "Othala here 😊 Just wanted to let you know the introduction was amazing! I really can't wait to make this part of my setting, what a great way to encourage imagination! I'm sat on the bus with a huge smile just thinking about how beneficial it will be for the children".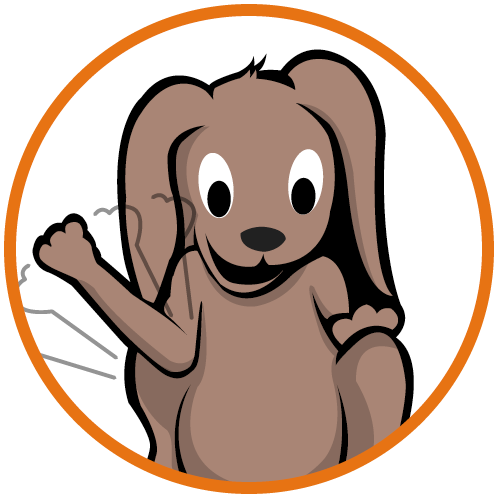 Holly Valley Childcare, Betws y Coed, Wales.
"We love going on our train rides, having different movements, and experiencing different countries and cultures from around the world!   The children have all engaged in our journeys, taking in all the exciting information and fun facts provided by LittleMagicTrain!  We base our daily activities around our journeys, allowing us to explore a wide range of imaginative play, messy play, and knowledge of the world. Not only do the children look forward to Hank but the staff are always excited to see where we will end up next!"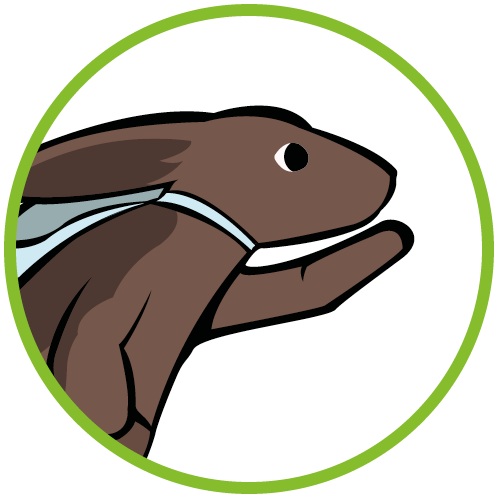 Little Peeps Playgroup, Oakdale, Wales.
"The children adore our weekly Little Magic Train sessions. As a setting, we are 'fully onboard' with the ethos of the programme and as a result, it is firmly entrenched into our weekly routine.  The Little Magic Train has not only captured the imagination of the children but has helped to improve so many of their skills, especially their physical literacy. The support offered by this programme is outstanding, you can tap into their extensive knowledge at any time. It evolves with you and new ideas are added frequently.  We have never come across a company that offers such amazing ongoing support before and truly cares about its end user. The greatest endorsement for us is that the children use The Magic Train during their imaginative play. It is their own idea to include Simon to take them on adventures.  They often create him with loose parts, climbing frames, sheets, and boxes or just include him in their stories. When learning is so much fun it's no wonder, they enjoy the journey".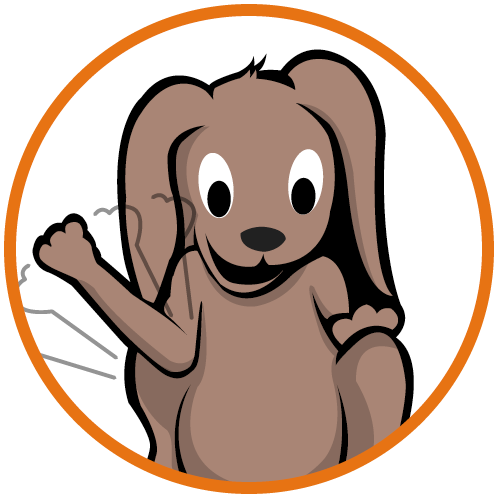 Claire Nicholls-de-Freitas, @munchkinoschildminding, Wales.
"We have been concentrating on The Seaside themes this term as we went on a trip to the beach last month and the children have started using the train in their role-play activities now independently of staff. They ask for the music and away they go!"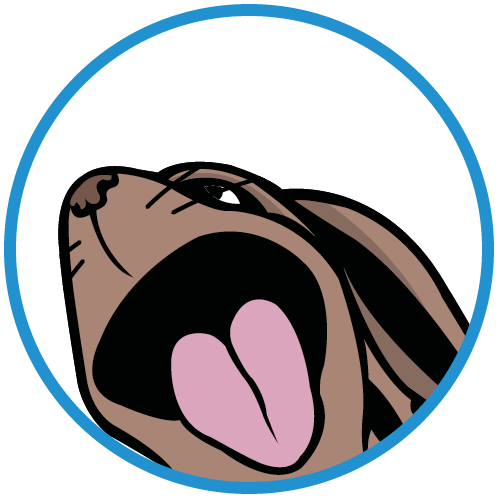 Helen Greenwood, Ysgol Feithrin Pontypwl, Wales.
Have you heard about the latest?
We are giving you ACCESS to all our resources INSTANTLY, online, for a SMALL MONTHLY SUBSCRIPTION (T&C apply).
We wanted to help out by ensuring you have everything at your fingertips when you need it. Let us help you engage your little ones by extending child-initiated play when you need it.
   You will always know you have dinosaurs 🦖, bears 🐻, rockets 🚀, Christmas 🎄, and dragons 🐲 just ready and waiting to be released when you need them.
We have also included: Access to weekly LIVE online support clinics, training videos, and ongoing support and advice when you want it.
Get ready to unlock a treasure trove of knowledge and tools, all wrapped up in a fun-filled package.  So, what are you waiting for? 
Our best selling adventures
Christmas are you ready?
Get ready for a magical Christmas adventure like no other with your very own Littlemagictrain!
Our recipe for fun:
Step 1: Wake up the Littlemagictrain and embark on a thrilling journey to the enchanting North Pole.
Step 2: Bundle up in your coziest warm clothes and put on those stylish snow boots, because we're about to dive into a winter wonderland!
Step 3: Along the way, you'll meet a friendly Polar Bear and a mischievous Seal who will guide you to the one and only Santa's toyshop. They'll make sure you're on the right track!
Step 4: Santa himself needs your help to make sure his presents are absolutely perfect. Grab your shopping trolley and let's pick out the gifts that need a little extra care.
Uh-oh! Hold on tight, because a sneaky Seal and a playful Polar Bear have swiped some presents.  Can you catch them and recover the gifts?
Turns out, our furry friends just wanted to get a peek at the presents too! Who can resist the excitement of Christmas gifts?
Step 5: Gather 'round, it's the present-opening time! Unwrap the packages together and discover the surprises hidden inside. What could be more thrilling than this moment?
Oh no, the first present reveals a sad little bear. Time to put your creativity to the test and find a way to turn little bear's frown upside down!
Hold on tight, because the next present has a very lively surprise – runaway mice! Help our friend, the Nutcracker, catch those mischievous critters before they cause chaos for Santa.
And in the grand finale, open your last present to find a pair of Tangoing Reindeer! Could it be none other than Rudolph and Dancer? Let's dance the night away with our reindeer friends.
After all the laughter and excitement, it's time to tidy up the North Pole and bid farewell to your new furry and frosty pals. But don't worry, you'll find your trusty Littlemagictrain ready to take you back home.
What an unforgettable Christmas adventure! Join us on this journey of joy, surprises, and heartwarming moments. Get your adventure 'Toy Shop at the North Pole' now and let the festivities begin!