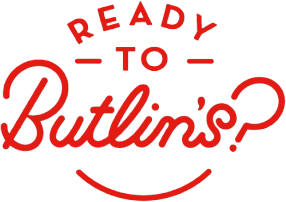 Littlemagictrain™ is an interactive activity for toddlers that uses music and make-believe to encourage learning through play.
Let your little one's imagination run wild as they help the Redcoats save some Dinosaur eggs and search for the Mummy. Along the way, they'll catch a very shy Effigia, help a couple of Stegosaurus and even hide from a terrifying Pterodactylus. Plus, there will be dancing with a Cryolophosaurus, but with all this happening, will the Dinosaur eggs get back to the Mummy?
If you've booked any Showtime break at Butlin's, you and your toddlers will be able to enjoy Littlemagictrain and the best bit, it's all included in the price of your break!
To find out when and where check out the entertainment guide for your break by visiting butlins.com/beforeyougo.