The incredible magicians behind the music of Littlemagictrain are Jonathan Still and Andrew Holdsworth.
Together they have 76 years of experience in the world of music and dance, whether it's working with pre-school children or with some of the biggest stars of the international ballet scene and the music world.
Jonathan and Andrew styled the music according to whatever seemed to fit the themes and activities, adding layers of musical interest that you might or might not hear consciously. So, for example, we've used a large range of styles, tempos, metres, different instruments, and dynamics. As well as familiar pop and rock styles, there are jazz waltzes, polkas, jigs, slow tempos, fast tempos, threes, fours, and sixes. There's a twisting jellyfish, a galloping horse, a sarabanding green turtle, and a jiving kangaroo. You'll hear siren whistles, swannee whistles, a theremin, an Otamatone, kazoos, windchimes, and sound effects that we spent a lot of time getting just right: playing the kazoo like a squirrel, and our personal favourite burping like a Pangolin!
You may recognise some of the many influences and styles – dance rhythms, heavy metal, Italian piano house, opera, ballet, Motown, Bach, Tchaikovsky, Mozart, R&B, Brazilian, Spanish, Irish, and Scottish folk. But sometimes it's just a crazy mix of whatever fits the story, and there isn't a name for that.
There are quotations from songs, even an opera (the Kangaroo sings Your tiny hand is frozen from La Bohème before warming up with a hand-jive, based on the same tune). You'll hear When the boat comes in ("he shall have a fishy on a little dishy…") when the animals are sharing and eating together at the North Pole, and the Irish tune As I went out upon the ice as they jump up and down.
While you're making sandcastles, you'll hear the old musical hall song "Oh I Do Like to Be Beside the Seaside."
Listen carefully, and you'll hear What shall we do with the drunken sailor? You might even hear Twinkle Twinkle Little Star hidden under the sea somewhere, but you don't have to: our aim was to make the music a lot of fun, and fire children's imagination with music and sounds in a multi-sensory way when combined with all the resources.
Music Composed and performed by: Jonathan Still and Andrew Holdsworth. Additional violin by Charlie Brown and cello by Tony Woollard.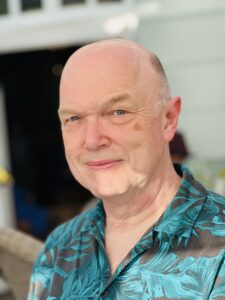 Jonathan has worked for ballet companies including Ballett der Deutschen Oper Berlin, English National Ballet, and many others. For fifteen years, he was involved in all aspects of music at the Royal Academy of Dance and oversaw the production of the music for all new syllabi and related recordings from 2007-2015.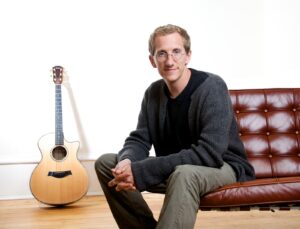 Andrew is a London-based pianist and record producer. In the recording studio, he has worked with The Cure, Primal Scream, and Joe Jackson. With Jonathan Still, he produced the music for the Royal Academy of Dance grades syllabus. Andrew currently works at the Royal Ballet School.