Munchkinos Childminding experience with Littlemagictrain
The Amazing Munchkinos Team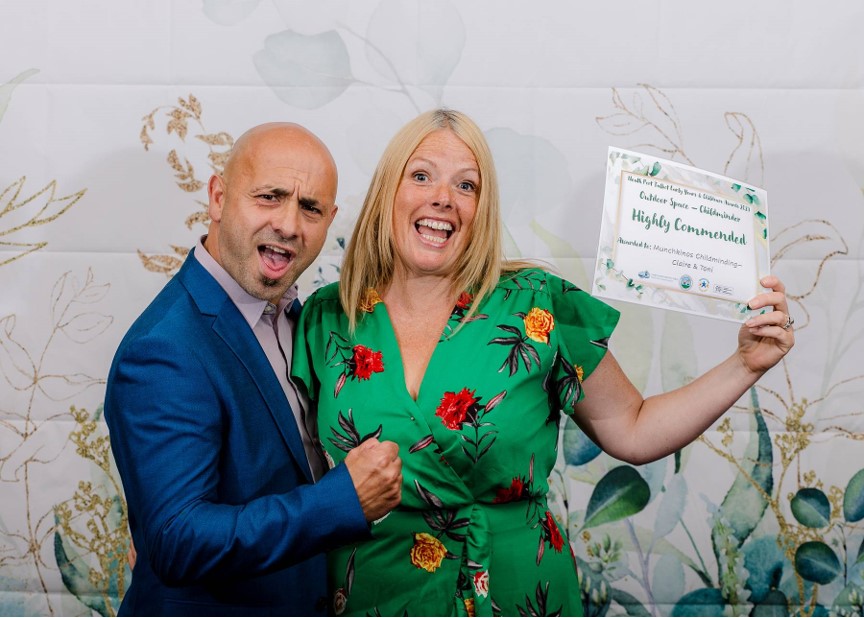 ABOUT MUNCHKINOS CHILDMINDING
Munchkinos Childminding was established in 2008 and since then it has become a real family business. Our 4 children treat the children we look after like siblings and enjoy playing with them. Toni joined me (Claire )in 2017 and we haven't regretted the move once.
We bounce off each other and enjoy seeing our ideas develop throughout the day. Watching the wonder and delight on the children's faces never gets old and that is why we have a passion for what we do. As well as Munchkinos we voluntarily run two local playgroups and are active members of our son's school PTA
We love going away in our VW camper to festivals and for weekend breaks, travelling abroad with, and without our children, musical theatre, and music concerts, and attending live comedy events as well as immersive events.
We believe it is important to share a sense of humour when working together, as well as working in childcare. We often spend a good part of the day laughing together with the children that we care for.
Claire enjoys circuit training, yoga, Pilates, Ariel yoga, mindfulness, meditation, trekking, walking, cold water dipping, and paddle boarding.
Toni is not so much a fan of the water but enjoys playing pool, and five-a-side football a couple of times a week.
We have a passion for healthy homemade food and share this love with our mindees who love to cook with us. They enjoy peeling, chopping, and preparing the ingredients for new recipes that we try out, but they mostly enjoy tasting them (as do we).  We also enjoy sharing our love for the outdoors with the children and spend most of our days outside learning, laughing, and loving life.  This promotes a healthy lifestyle, regulates emotions, and encourages children to learn and experience so much more than if they were inside all day.
We have 7 chickens, a dog, and a bearded dragon all of which are loved by our mindees as well as our family.
We love working with Gina and Simon The Little Magic Train.   Gina is like a breath of fresh air and always inspires us and the children to go on exciting journeys.